St Thomas' Primary School have seen their sporting teams go from strength to strength in the last few years. For the past two years 2014-16 we enjoyed some success in the local Pendle league with our Y5/6 Football team and Y5/6 Netball team. They play regularly in tournaments and train regularly in the Autumn 1 and Spring 2 terms (Football) and all year ( Netball).
After school sports clubs for this year:-
Whole School - Unless Indicated
Autumn 1 2016 - Athletics (KS1)
Autumn 2 2016 - Streetdance
Spring 1 2017 - Fitcamp ( Y2-Y6)
Spring 2 2017: Basketball ( Y2 - Y6)
Summer 1 2017: Gym Club (Infants)
Summer 2 2017 - Striking and Fielding (Y2-Y6)
KS2
All year - Netball
Class 4
Autumn 1 - Football
Autumn 2 - Badminton
Spring 2 - Football
Summer - Cricket
In addition we offer a different Golden Time sporting activity on Friday 2:15pm - 3:00pm, delivered by a specialist provider. This is alternated every half term between Infants and Juniors.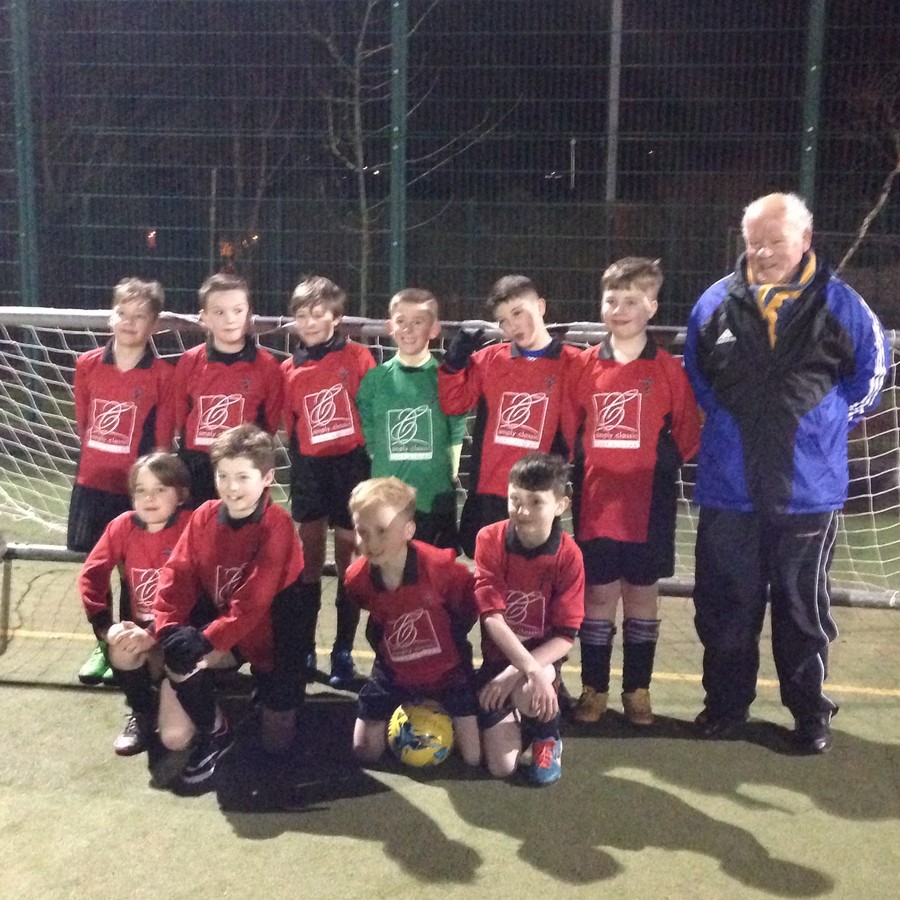 The St Thomas' football team competed against other teams in Pendle to become the Pendle champions at the start of 2016. We are very proud of our boys; their sporting behaviour and team spirit showed great character.