ENGLISH
In studying English pupils develop skills in spoken language, reading, writing, spelling, vocabulary, grammar and punctuation. Literacy skills are applied across the curriculum and wherever possible, strong links are made between subjects.
Aims
The overarching aim for English in the national curriculum is to promote high standards of language and literacy by equipping pupils with a strong command of the spoken and written word, and to develop their love of literature through widespread reading for enjoyment.
We aim to ensure that all pupils:
read easily, fluently and with good understanding

develop the habit of reading widely and often, for both pleasure and information

acquire a wide vocabulary, an understanding of grammar and knowledge of linguistic conventions for reading, writing and spoken language

appreciate our rich and varied literary heritage

write clearly, accurately and coherently, adapting their language and style in and for a range of contexts, purposes and audiences

use discussion in order to learn; they should be able to elaborate and explain clearly their understanding and ideas

are competent in the arts of speaking and listening, making formal presentations, demonstrating to others and participating in debate.
READING ACROSS THE SCHOOL
Pupils read widely (across the curriculum). The school has a well-stocked library which the children use on a regular basis. There are also a wide range of guided reading books in each classroom. The school has a rigorous approach to the teaching of literacy with all children in Years 1 to 6 having a daily reading lesson in addition to their literacy lesson (which includes a weekly guided reading session with the teacher). We also use of reading journals in KS2 when responding to texts.
Annual Reading Events and visits to our local library in Barrowford inspire a love of reading and literature in our children We love to take part in events such as World Book Day.
We believe it is very important, especially in KS2, for the children to enjoy reading and studying a class novel which links to the overall topic. For example, as part of the Year 5 and 6 topic, 'Survival' the children read and study 'Running Wild' by Michael Morpurgo and 'Street Child' linking with their local Victorian topic; in Year 3 and 4 the pupils read and study 'The Pied Piper of Hamelin' as part of their topic 'The Great Plague'.
During KS1, pupils will increase their fluency by learning to read words easily and automatically; this includes words which use common graphemes in addition to exception words. They will learn to retell familiar stories in addition to listening to and discussing a wide range of stories, poems, plays and information books. In KS2, we will continue to emphasise pupils' enjoyment and understanding of language, especially vocabulary, to support their reading. Pupils' knowledge of language, gained from stories, plays, poetry, non-fiction and textbooks, will support their increasing fluency as readers.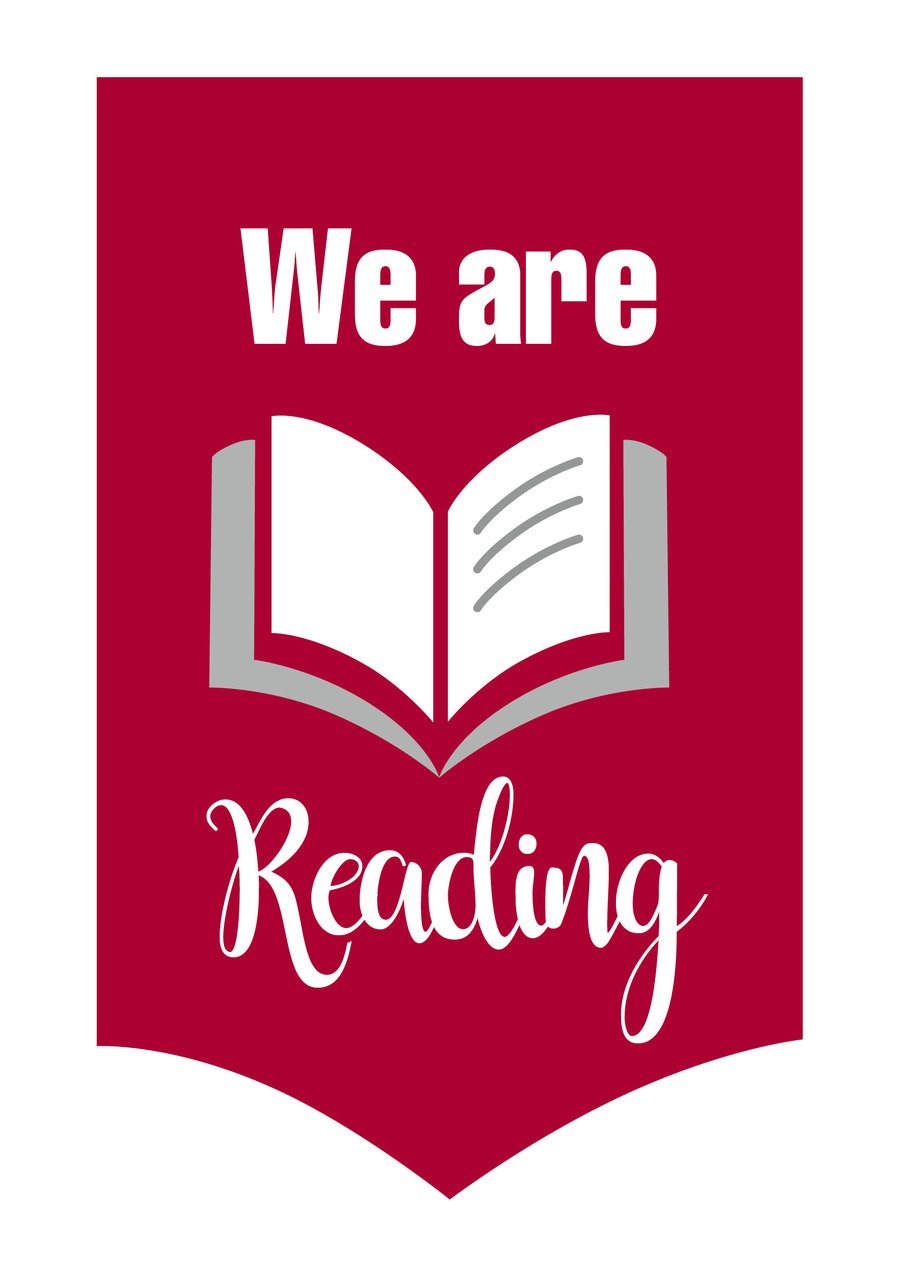 Lancashire's 'We are Reading' Pledge
During the year of reading, we are committed to:
Becoming a reading school.

Seeking out every opportunity to improve standards in reading within our school.

Encouraging reading for pleasure.

Enabling children to read in depth in a wide range of subjects, deepening their knowledge and understanding across the curriculum.

Working with other schools, our local library and other partners to promote reading as a life-long skill.